So what's new? Church founder/leader Kong Hee has been sentenced to 8 years in prison. The other church leaders were also handed varying jail terms but the only other person we're all interested in is of course, Serina Wee, who was sentenced to 5 years. Without bias or prejudice, I think that should have happened to Sun Ho who is, ironically, the only substantive beneficiary in this epic case of fraud.
The New Nation, which is often mistaken for a web version of The Noose, came up with an interesting "report" claiming that the authorities are concerned that Singaporeans infatuated with Serina Wee may be tempted to commit a crime just to end up in jail and be closer to her. That may have given some of us a good laugh, but make no mistake, people do crazy things. And before Singaporean women dismiss the guys as hopeless idiots who think with the wrong head when they see a beautiful woman, here are a few examples to show that even our pragmatic and discerning women may fall under the same kind of spell.
The Stockholm syndrome, or capture-bonding, is a psychological phenomenon in which hostages express empathy and sympathy and have positive feelings toward their captors, sometimes to the point of defending and identifying with the captors. This condition is best illustrated in the case of Patty Hearst, the granddaughter of American publishing magnate William Randolph Hearst who was kidnapped by a group of revolutionary militants called the Symbionese Liberation Army in 1974. Incredibly, she developed sympathy for her captors (a bunch of underprivileged American outlaws who would never have crossed paths with Hearst if not for the kidnapping) and later even joined them in a robbery, adopting the name of Tanya in the organisation. No one could explain how an heiress of a very successful family business could end up living like a rat, committing crimes with her kidnappers, but it could have been worse. She could have donated her share of her family's fortunes to them instead.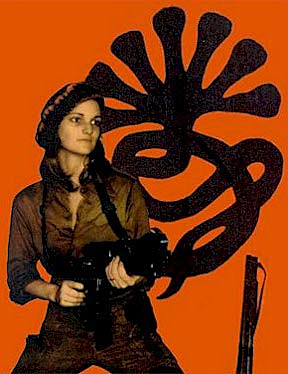 Another case in point is what I call the Peterson Syndrome, named after American casanova Scott Peterson. First of all, a bit of background information on Peterson. Scott Lee Peterson (born October 24, 1972) is an American prisoner currently on death row in California convicted of murdering his wife, Laci Peterson, and their unborn son in Modesto, California in 2002. He was convicted of first-degree murder in 2004 and sentenced to death.
I'm not sure about you girls out there, but many American women swooned over Scott Peterson in much the same way that some of our guys swooned over Serina Wee as they followed the epic trial. In fact, within one hour after he was put on death row, Peterson received a marriage proposal! While in prison, he also received a deluge of love letters from female fans, all of whom I believe, are perfectly sane. You would expect folks like Peterson to get plenty of hate mail, but no, they got love letters.
The biggest irony was that the other prison inmates had the sense of justice and righteousness to beat him up so badly for his heinous crime that he had to be isolated. And Peterson was not the only one who became a celebrity by committing a crime. Many women found their romantic interest from websites like PrisonPenPals.com, WriteaPrisoner.com, ConvictMailbag.com and Meet-an-Inmate.com. Let the celebrity chefs and doctors step aside. We have entered the age of celebrity criminals. I can't in my wildest dream imagine how prisoners here would ever be allowed to go online to charm and connect with their fans, but wouldn't our guys wish they could email Serina Wee in prison as well? Personally, I would love to have the opportunity to interview, take photos, then write and publish a book on her. It may well be my only book that sells better in Singapore than overseas. And before our women laugh at these shameless, prideless, cannot-make-it guys, wait till a charming casanova like Peterson gets involved in a long-drawn trial here.
Finally, I was surprised that my name appeared on another popular tongue-in-cheek site mustsharenews.com. The author of the article went to check on the domain serinawee.com and found out that it is owned by me. He then said that I bought the domain name because I was obsessed with Serina Wee. I find that rather illogical. That's like trying to say that I'm obsessed with Bill Gates when I buy Microsoft shares. Looks like I'd better not have any designs on owning Alibaba shares.
And by the way, I owned amosyee.com some time ago too (until I realised this guy is hopeless). Does that mean that I'm obsessed with that obnoxious kid? The most disappointing part of the article is where the author said he had to do some "online stalking" before he knew I'm a writer. Gosh! I thought I'm more famous than that. Looks like I need to work a bit harder (legally, if possible) in the publicity department.
© Chan Joon Yee
---
New Book!
Making Sense of the Three Kingdomns