Like many of the indulgent teens these day, I was politically apathetic during my younger days. Impressionable like wet clay, my world view was very much moulded by Hollywood. During my NS days, I thought the US military really trained people like John Rambo – the invincible warrior. When the Soviet Union invaded Afghanistan in the 1980s, I knew Rambo was fictional, but I was pretty sure who the good and bad guys were.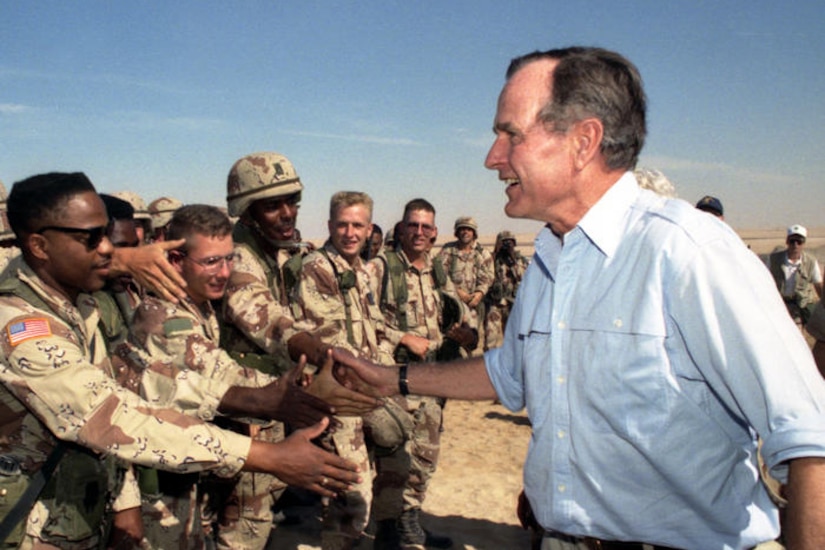 The first major world affair that gripped me and kept me glued to CNN was the first Gulf War. I was a greenhorn, a fresh graduate who had a bit of knowledge but very little insight into anything. Like everyone around me, I cheered for the allied forces and shook my head with disgust every time Saddam Hussein appeared on the screen of the CRT TV set.
Since then, I took an interest in world affairs and subscribed to magazines like Asiaweek and Far Eastern Economic Review (all defunct now) to keep myself informed. As I read the different viewpoints, I began to see another side of the story. Isaac Asimov once wrote that he had been approached by a Jewish organisation in the US to donate to Israel in the early years of its formation. Asimov (a Russian Jew) turned them down. Like Hari Seldon in his Foundation series, Asimov predicted that empowered to a certain extent, the Jews would turn from victims to bullies.
A tsunami of outrage swept over the globe after the 911 attacks in 2001. Just like the time of the first Gulf War, I was glued to CNN and BBC. But this time, I felt a bit lonely. That's because my outrage was tempered by my knowledge of America's actions in the Middle East and a visit to Pakistan in 1996. I felt sorry for the victims of 911, but Osama bin Laden was a product of America's proxy war in Afghanistan. There is a lesson to be learned here. I debated with many Americans as well as a fair number of Singaporeans online. Unlike most people, I cautioned against invading Afghanistan and causing millions of innocent people to suffer. For that, I've been labelled by some of my friends as anti-American. The meaner strangers even called me a terrorist sympathiser.
Then came Gulf War 2 in 2003. To me, that was the most clear-cut mistake that Uncle Sam could make. There was no evidence of WMD. The issues on the ground were complex and a benign tumour was about to be turned into a malignant one. Again, I argued robustly against the invasion of Iraq and once again, mine was a lonely voice. Everyone seemed to be imbued with in the Gulf War 1 mood.
Of course, we now know that Gulf War 2 was a huge mistake. Saying "I told you so" won't bring back all the unnecessarily lost lives. The egoistic among us also tend to forget their mistakes. If you had asked me who was the biggest warmonger in the world back then, I would have replied without any hesitation that it's the USA. It's a pity that shoe didn't hit George Bush's face.
It may have taken centuries for Spain and Portugal to turn from former maritime powers to new poor, but situations in the modern digital world change a lot more rapidly. I'm could be a step ahead of the situation, but I see a new warmonger emerging from this part of the world.
The full text of Hong Kong's controversial new national security law came out late at night on 30 June 2020, the day it was enacted. Not surprisingly, it was vague and deliberately made so. Lawyers and legal scholars got out of their beds and wasted no time to dissect the text and offer their interpretation. One feature of the legislation stood out and snapped everyone out of dreamland.
The Bill's Article 38 seems to give the National Security Law (NSL) boundless reach. The text states that the NSL, in addition to covering anyone in Hong Kong, regardless of nationality or residency status, also applies to offenses committed against Hong Kong "from outside the Region by a person who is not a permanent resident of the Region."
"The scope of the law exceeds the wildest of expectations," said Cora Chan, associate professor of law at the University of Hong Kong.
"I know of no reason not to think it means what it appears to say: It is asserting extraterritorial jurisdiction over every person on the planet," Donald C. Clarke, a professor at George Washington University who specializes in Chinese law, wrote in a June 30 blog post.
Clarke wrote that Article 38 gives the NSL—which covers the vaguely defined offenses of secession, subversion, terrorist activities, and collusion with foreign forces—"an even broader reach than mainland [China's] criminal law" that is limited to crimes committed within China.
The law has yet to be tested on a foreigner. But looking at the parameters, would an American who bought a "Free Tibet" banner in Kathmandu get arrested if he transits in Hong Kong? Would an Indian who has taken a selfie with the Dalai Lama be taken into custody if he decides to visit the Great Wall on a holiday? Would American actor Richard Gere, who is involved with the Free Tibet movement, be a wanted man?
But it happens in America too. That's what some sinophiles say when you refer to the latest National Security Bill. And the most obvious example? Wikileaks.
The Justice Department has filed 17 new criminal charges against WikiLeaks founder Julian Assange who is currently incarcerated in the UK. According to the indictment, he's now facing several counts of obtaining and disclosing national defence information without authorization, relating to what the Justice Department calls "one of the largest compromises of classified information in the history of the United States."
Assange was arrested in April last year after being expelled from the Ecuadorian Embassy in London, where he sought asylum in 2012. UK courts sentenced him to nearly a year in prison for breaching bail conditions and he began fighting US attempts at extradition. He was initially charged for allegedly conspiring to crack a password with whistleblower Chelsea Manning. The new charges (disclosing national defence information without authorization) are far more serious, with each count carrying a maximum sentence of 10 years in prison. Assange is also facing a recently reopened rape allegation in Sweden.
The difference between how the US sees threats to its national security and how China sees a threat to its national security is like mountain and molehill. Remember the time our great leader condemned Western decadence and sang praises for Asian values? Did the US stop selling weapons to us? Remember the time when Malaysia's great leader waxed lyrical about America's Jewish conspiracy and their barbaric treatment of Muslims? Was Malaysia ever boycotted?
China's growth from a backward country in 1976 to the world's second largest economy today forced many Western observers to rethink and rewrite their appraisals. As the country opened its doors, Westerners and overseas Chinese alike were blown away by high tech and progressive Chinese society. Poverty seemed to have vanished. It seemed like miracle.
But China's transformation has not been linear. I have been buying books by contemporary Chinese writers on every visit to China since my first visit in 1995. Over the years, I could see the change in attitude of the Chinese people. The late 1990s to early 2000s were best illustrated by Wei Hui's book Shanghai Baby.
Chinese people during Wei Hui's time were hungry, promiscuous and very curious about the outside world. There was also a deep-seated inferiority complex. Deng Xiaoping advocated 韬光养晦, cultivating silently and keeping a low profile. Jiang Zemin advocated 闷声发大财, calling out for everyone to work hard and ignore politics. To reassure the people of Hong Kong, he always kept a copy of Hong Kong's Basic Law in his pocket to remind him not to cross the line. Even though Jiang hated Falunging to the core, he was resigned to the fact that he had no jurisdiction over them in Hong Kong.
2008 represented a major watershed for China. Beijing hosted the Olympic Games, the Global Financial Crisis hit the world, leaving the global economy (especially emerging economies) in tatters while China escaped relatively unscathed. China found its own feet and gained a new confidence. One by one, Western social media platforms were blocked.
2009 Twitter 被封
2009 Facebook 被封
2009 YouTube 被封
2009 Facebook 被封
2010 Google 退出
Chinese people were no longer encouraged to be apolitical. Nationalism was aggressively promoted. The inferiority complex during the Shanghai Baby era has been replaced by gushing national pride that often spills over into the realm of arrogance.
Just as Asimov had predicted, empowering victims can turn them into bullies.
A tussle between China and the Philippines over Scarborough Shoal started in 2012. After the failed intervention by the US, the Philippines brought the matter before the Permanent Court of Arbitration under the UN Convention on the Law of the Sea. On 12 July 2016, the Permanent Court of Arbitration ruled in favour of the Philippines.
China's response at the time was to dismiss the ruling as 'nothing more than a piece of waste paper'! They continued to occupy the territory using military intimidation. Setting up an office for the Permanent Court of Arbitration in Singapore then, our PM urged all sides to respect the verdict of the PCA. Our Terrex were swiftly detained in Hong Kong in December 2016. Coincidence? I don't think so. It had nothing to do with Taiwan and everything to do with Scarborough Shoal, Singapore's impending establishment of a Permanent Court of Arbitration office right here in Singapore and China's impunity with regards to international law.
On the other hand, you can vilify Donald Trump all you want, make memes and videos to condemn him and you won't get into trouble. Trade sanctions will not be imposed because of that. Now try carrying a defaced image of Winnie the Pooh and walk down a busy street in China. Again, it amazes me how some people fail to see the difference between a mountain and a molehill.
Fast forward to 2020, a Singaporean pleaded guilty on Friday, July 24 to being an illegal agent of China by using his political consultancy in the United States as a front to collect information for Chinese intelligence. Dickson Yeo, 39, was "using career networking sites and a false consulting firm to lure Americans who might be of interest to the Chinese government," said Assistant Attorney General John Demers. Yeo is said to have targeted US government employees and an Army officer to obtain information for the government of China at the direction of Chinese intelligence operatives. He then got his doctorate degree from the Lee Kuan Yew School of Public Policy where he started his course as a PhD candidate in 2015.
In 2018, Yeo created a fake consulting company that used the same name as a prominent U.S. consulting firm that conducts public and government relations, and he posted job advertisements under that company name.
Some 90 per cent of the resumes Yeo received in response were from U.S. military and government personnel with security clearances, and he passed resumes of interest to one of the Chinese intelligence operatives.
Yeo also used a professional networking website that is focused on career and employment information to carry out the tasks he received from Chinese intelligence officials.
He used the professional networking website to find individuals with resumes and job descriptions suggesting that they would have access to valuable information.
After he identified individuals worth targeting, Yeo followed guidance he received from Chinese intelligence operatives regarding how to recruit potential targets, including identifying their vulnerabilities, such as dissatisfaction with work or financial difficulties.
How did Yeo ever become a spy for the CCP? What's interesting (and revealing) here is that Yeo's PhD supervisor at the Lee Kuan Yew School of Public Policy was none other than that deported China-born American academic Huang Jing! Huang's permanent residence in Singapore was cancelled in 2017 (I mentioned in my 2017 blog post) after he was identified as an agent of influence of a foreign country. It was not mentioned which foreign country he was working for. It wasn't that difficult to guess, was it?
The 五毛(现在七毛)gang can come in many forms, target any country and they are not restricted to Chinese nationals. A combination of greed and confused loyalties is the greatest threat to racial harmony and national security in our country.
Next, I'm going to touch on a seemingly unrelated field – sports. Singaporean national figure skater Jessica Yu Shuran blew the whistle on inhuman training methods she endured in China.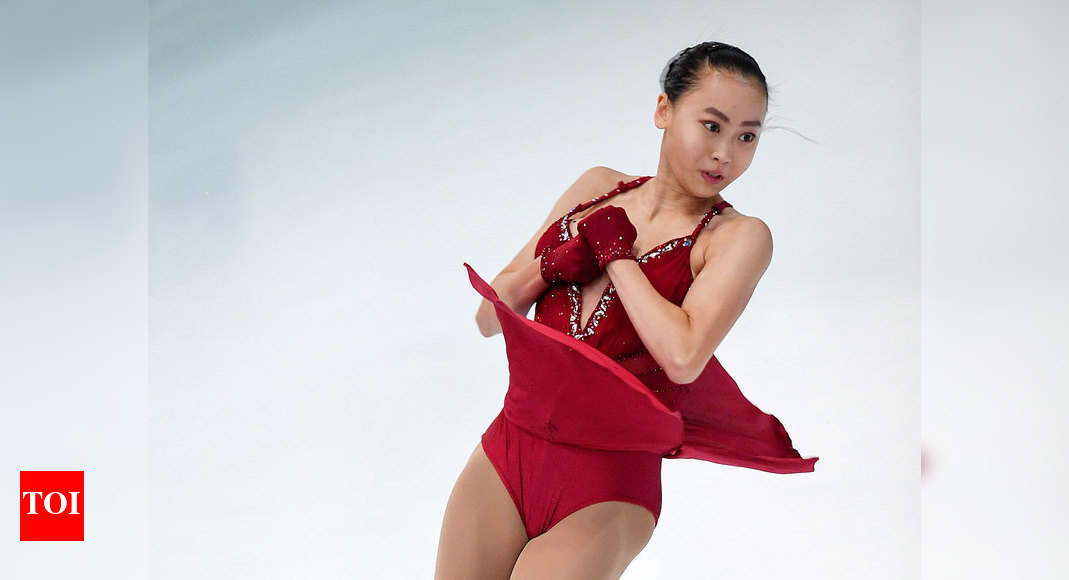 The 19-year-old Yu, who was born and raised in Beijing to a Chinese mother and Singaporean father, had on 22 July 2020, opened up about the alleged abuse she suffered while training in China, revealing in an Instagram post that the physical abuse started when she was only 11 years old.
The abuse included her being hit by her coach repeatedly with a plastic blade guard till her skin was raw and getting kicked by the toe-pick of her coach's blade – the small, jagged edges at the front of the blade. Once, during an overseas training camp, she had also been driven to a secluded area, and was dragged out of the car for a beating as punishment for a bad practice session.
"When I was 14 and going through puberty, I started to struggle with my jumps because I was gaining weight. I was called over and kicked on the bone of my shin with a toe-pick of a blade and made to try again. I wasn't allowed to limp or cry."
She recalled how, after a bad training session at an overseas camp, she was driven to a secluded area, dragged out of the car and given a beating as punishment.
Yu said that "the physical abuse levelled off when I started competing in the seniors" but "the verbal and mental abuse was consistent" and she could not remember a time without it.
Quite predictably, the diplomatic and ineffectual response from SportsSG was:
"Safe sport policies and measures continue to be enhanced for sport in Singapore. To date, nearly 100 safeguarding officers have been trained and a number of safe sport engagements for the sporting community on how we may collectively safeguard sport have been staged.
"All efforts are taken to ensure everyone in the fraternity – athletes, coaches and officials, understand how crucial safe sport is and are aware of the due reporting process for athletes to either a Safeguarding Officer or directly to the Safe Sport Taskforce.
"These efforts must continue unabated. Our National Sports Associations (NSAs) do keep our overseas-based athletes informed and updated on the support channels in place for them. Overseas-based athletes can reach out to the safeguarding officers in their NSAs should they require advice and support."
"And we applaud her courage to be able to speak about her experience with being abused by her private coach in the hope that it will help others in a similar position," said Sisa president Alison Chan yesterday in response to queries from ST.
"We have been in touch with Shuran and are working closely with the Safe Sport Taskforce to support her and to build on this to increase public awareness of safe sport initiatives."
Over at the US, transparency is valued. Cover ups are frowned upon. "If it was ever going to come out, it has to come out now." Yu was inspired by the Netflix documentary Athlete A which featured American gymnasts who were sexually abused by their doctor when they were teenagers. It was and still is regarded an honour to be on the coveted and celebrated national team which was trained at an isolated training ranch. The training was expected to be tough – even worse than the military. But when parents were kept away and the trainees were cut off from the outside world, the unsupervised supervisors went astray.
I saw that documentary. Thanks to the courage of the former national gymnasts and thanks to the freedom of the press and recognition of the importance of human rights in the US, Dr Larry Nasser could no longer manipulate and abuse the young athletes. For hundreds of counts of child molestation he was handed two 60-year sentences.
Earlier this month, it was revealed that young South Korean triathlete Choi Suk-hyeon took her own life after lodging a number of complaints over alleged abuse from her coaching staff.
According to reports, the 22-year-old said she had endured years of abuse but that her complaints to sporting authorities were ignored. Thank goodness, South Korea has woken up. The cameras and journalists hit the folks in USA gymnastics hard. But then, who would be allowed to expose the abuse in China? Would those who caused harm to Jessica Yu ever be brought to justice? I have my doubts.
It's quite often that I come across folks who dismiss "Western liberalism" and say that human rights cannot be eaten (and are therefore not important). What if your own daughter had been treated this way? The brainwashed folks often have faith in an opaque system that they embrace due to race or culture. Yes, the victim has reached out, but can Sisa do something (apart from applauding) about Yu's suffering or even bring the perpetrators to justice without the risk of offending a sensitive giant?
The discovery of Dickson Yeo's crime sounded alarm bells for some. It irks me that for many others (namely the apologists and denialists) , it was not even an issue.
But obviously, the next questions to ask are 1) are there more like him 2) are there more like him who are working against Singapore?
It's just like finding a Singaporean who has committed acts of terror in another country. The prudent and logical question that follows is, could there be more like him operating within our borders?
In both cases, appropriate action , like monitoring our institutions of higher learning, must be taken. What's inappropriate, is to bring in irrelevant information and frivolous comparisons to make light of the potential threats. Strangely, controls over our Chinese schools in the past were unnecessarily harsh and the ISA has been used way too often on harmless individuals. Yet now, when the prospect of being enslaved by a regional power is real, little or no appropriate action has been taken.
With the majority of people around me being in denial, I'm again a lonely voice. I've been using the line "you mean you didn't see it coming?" a bit too often nowadays. I think it's a milder, more polite form of "I told you so."
© Chan Joon Yee
---
New Book!
Making Sense of the Three Kingdomns