24-year-old Natalie Siow Yu Zhen who was involved in a fatal stabbing at Orchard Towers on 2 July last year. She and her group emerged from the Naughty Girl Club on the second floor of Orchard Towers and got into a fight with 31-year-old Satheesh Noel Gobidass. One man in Siow's group, Tan Sen Yang was brandishing a karambit knife and he used it to attack Satheesh, slashing him a few times.
CCTV footage showed that Siow had tried to kick the victim, swinging her arm at him a few times. The victim tried to leave the scene but collapsed and died a while later.
Siow was sentenced to five months' jail on Friday, Oct. 9 2020. She is the sole woman linked to the Orchard Towers murder in July 2019. Her initial charge of murder was downgraded. Siow pleaded guilty to one count of assault, among other offences. For assault, Siow could have been jailed for up to two years, fined up to S$5,000, or both.
There was an outcry on social media, with many people expressing surprise at the light sentence which Siow received. However, she was not directly responsible for the victim's death. She didn't even manage to kick him. The coroner's report indicated that it was a stab in the neck from Tan Sen Yang which killed him. Thus, it's not right to charge her for murder. What about 5 months' jail? Too short?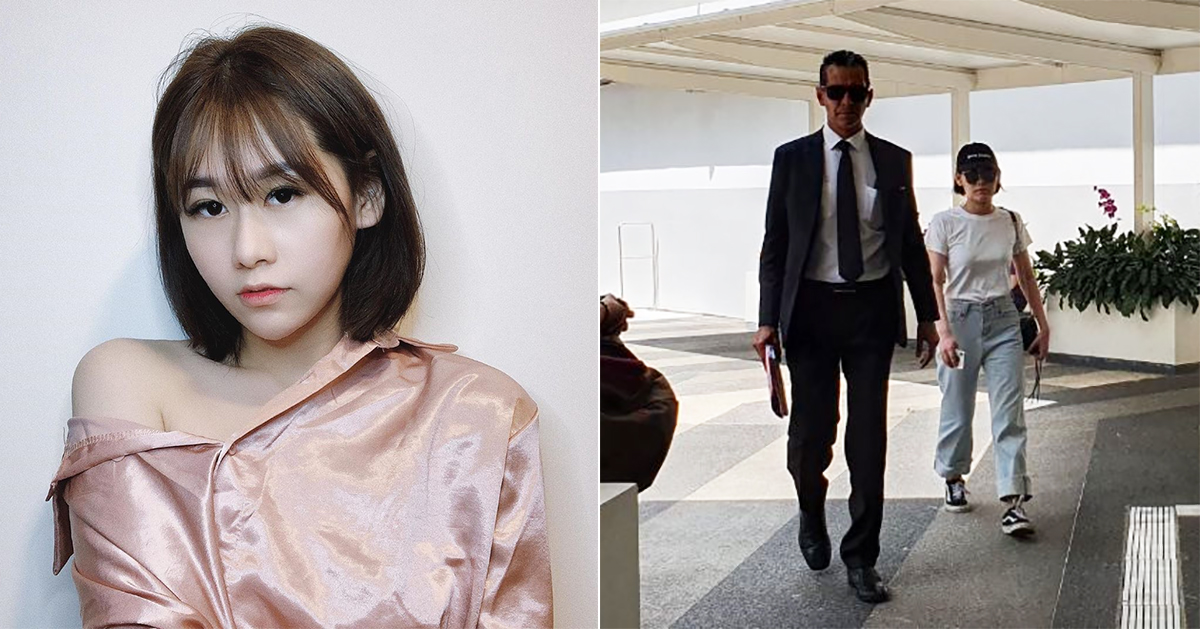 With a criminal record, she may have difficulty finding a job, but no matter how you look at it, she is already a potential influencer. We may look forward to more of Natalie Siow's selfies on social media when she's released next year. I can't tell whether 5 months jail is unfair, but what if she has more fans than me who has been blogging for almost 15 years? That would really be unfair.
Next, we hear from Singapore's blogger queen Xiaxue who decided to get political (while claiming that she's not) and accuse WP's chairman Sylvia Lim did not respond to repeated complaints about the poor condition of her Housing Development Board (HDB) block in Aljunied GRC, in her Instagram stories. We have to assume that she actually submitted her complaints to the Town Council and not expect that everyone would see her Instagram posts.
Claiming that she deserves to raise this issue without being labeled a member of the PAP's Internet Brigade, she added: "I'm not trying to promote PAP here and honestly there is no need to because elections are over. But ordinary citizens should be able to praise and appreciate the good job done by their town councils without being accused of being IB dogs.
"And I also have the right to bring up the terrible condition of my estate without being accused of the same. After all I've tried my best to resolve the issues privately for months and just got ignored."
When her complaints were posted online by the alternative media, she received a tirade of negative comments with practically everyone on Sylvia Lim's side. If you only read these comments, you would be inclined to conclude that Xiaxue is some 过街老鼠. Except that she certainly isn't. Various sources (reliable or otherwise) estimate Xiaxue's net worth to be 1.5 million, 4 million and one website going as far as to 63 million! What's her actual net worth? Just like Natalie Siow's 5 months' sentence, the actual number is immaterial. Any one of those numbers would be testimony to her success as an influencer and show that she is loved by a "silent" majority that value her recommendations.
The moral of the story? It's cool to be a Xiaxue basher. People may feel shy admitting that they support the pink-haired lady, but don't underestimate what they can do with their silent support. People who are polled may not feel comfortable admitting that they support someone as politically incorrect and obnoxious as Trump.
2016 US Presidential Elections
© Chan Joon Yee
---
New Book!
Making Sense of the Three Kingdomns