When I first installed the TraceTogether app, I was somewhat excited by it. Sitting on a bus, I could tell from the app that there were 14 other active devices around me. After a visit to the mall and a side on the MRT, the app recorded over 900 contacts! Apart for facilitating contact tracing the app scares you into staying at home. I have to say that TraceTogether is a powerful app that could have saved us a lot of trouble if we had implemented it earlier. Privacy should not be an issue in this crisis. Just tahan for a couple of years – provided the data is not misused. And we had the assurances from two ministers to boot. The government declared that the data would be anonymised and encrypted, and only unlocked if a person were to catch the disease to enable the tracing of their close contacts. To quote Dr Vivian Balakrishnan, "the data would be used purely for contact tracing. Period."
But knowing what this leadership is like, it would be naive to think that they would not be tempted to break their promise and peek into that database to serve "other purposes". Well, so what? It's not as if Big Brother is not already watching you. You're just giving them a third eye.
Thus, it didn't surprise me at all when Desmond Tan, the Minister of State for Home Affairs admitted that police were allowed to access the data to obtain evidence against a person accused of murder under the Criminal Procedure code. There was an outcry on social media.
Both Law and Home Affairs Minister K Shanmugam and Minister-in-Charge of the Smart Nation Initiative (yao mo gao shor ah?) Vivian Balakrishnan defended use of the data by police in cases of "serious crimes". And who wouldn't want such crimes to be solved quickly, but wait a minute. Have we forgotten the proverbial slippery slope?
When POFMA was first introduced, we had assurances that the new law would not be used arbitrarily to silent dissenters. We can argue over definitions and interpretations till the cows come home, but one look at the "victims" of POFMA since its implementation would show an overwhelming number of government critics being called out. I'm sure it's just a coincidence. And didn't the PLPs spread fake news as well? Probably a lot more. Why were they not POFMAed? Well, if we believe in the theory, I'm sure their cases will eventually be heard.
The usual PLP professors and bureaucrats trolled social media, citing examples of POFMA-like laws in other free and democratic countries. The same PLPs can also play moralist and say that there is nothing to fear as long as we have no intention of breaking the law. At times like these, I'm not sure if these professors and bureaucrats have been under some illusion or just fulfilling their mercenary duties. The cause for flippant attitude towards human rights lies in the illusion that unfortunate things will never happen to ME. If someone gets wrongly accused or unfairly punished, then it's someone else's problem. Why should I care? Nothing will happen to ME as long as I stay obedient and not question the powers that be. Our society of self-centered, Machiavellian individuals make Singapore the soulless economic miracle that is the envy of so many struggling Third World countries.
According to Martyn See:
"Anyone who's been through a police investigation knows that police can seize your handphones, computers and compel your Telco and Internet Service Provider to give up data, including for serious crimes such as holding up a smiley cardboard in public. I've had friends and colleagues randomly called in for questioning by the police over my making of a film on Chee Soon Juan."
The trouble with POFMA and TraceTogether lies in the rift between theory and actuality. The same law with the same wordings can have very different outcomes under under two different enforcement agencies and courts of law. Ultimately, these are just tools. And remember what Shane (my Secondary 2 literature textbook) said about tools?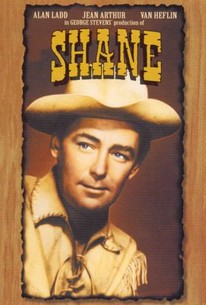 "A gun is a tool, Marian; no better or no worse than any other tool: an axe, a shovel or anything. A gun is as good or as bad as the man using it."
Sure, it's a murder case this time. What next? Will Big Brother know that you were present at a protest at Hong Lim Park? Will they haul you up for questioning, knowing that you were at the scene of a crime even though your back was turned and didn't witness anything? Will they know if you have allowed Nicole Seah to enter your home? Imagine the possibilities on this slippery slope and we are already near rock bottom on the POFMA slope.
At risk of annoying the sinophiles, how did Taiwan, arguably the most successful "country" in the world in managing the Covid-19 pandemic do it? Well, first of all, they recognised the difficulties and tediousness of the traditional method of contact tracing right from the start.
After a person tests positive for the virus, a contact tracer (person) would get in touch with the person and attempt to determine where they have been and who they were around. Their close contacts are quarantined and monitored.
This has been found to be much too tedious and time-consuming, not to mention the risk that it puts the contact tracers at. Taiwanese teamed up with their government to come up with better solutions. Cellphone tracking was stitched together with various government databases like travel and health records. Here comes the key difference. Our system is closer to that of China's Draconian top-down administration and enforcement. In Taiwan, software developers and citizens (including hackers) collaborated with the government and brainstormed for ideas online. The whole project not only inspired trust but also "national" pride.
As early as April 5, 2020, the Central Epidemic Command Center (CECC) collaborated with telecommunication companies via TRACE to send automatic two-way text messages and receive responses (e.g. no symptoms, COVID-19 related symptoms, or other symptoms) from the contacts during the 21-day health monitoring. Cross-jurisdictional coordination, health-status follow-up, and key performance indicators monitoring such as the proportion of contacts tracked and proportion of symptomatic contacts and their symptoms were accomplished in TRACE to ensure the sustained quality and completeness of contact-tracing. TCDC and the local public health departments would manage symptomatic contacts such as arrangements for treatment, case-reporting, and testing suspects.In the meantime, CECC also setup a smartphone-based real-time locating system to track contacts' phone signals and alert local authorities if anyone left their designated location or switched off their phone. Authorities would contact or visit those who triggered an alert within 15min in person.
Right from the start of the pandemic (even when China was denying human-human transmission) the two distinct methods of health-monitoring were devised in Taiwan to ensure completion of twice-daily follow-up, namely, telephone calls or home visits by public health workers and self-reporting via automatic text-message or web-app. Both designated representatives and contacts could update their health status using the app.
The woman leading the digital battle against Covid-19 is the flamboyant, avant-garde Audrey Tang (who would be a horrible misfit in our cabinet). She's a civic hacker and Taiwan's "digital minister". What is a civic hacker?
TANG: A civic hacker is rather like a civil engineer only in the digital space. It's not about cybersecurity hacking. The civic hackers connect existing systems, open source, open data software in surprising ways. So, for example, when Howard Wu, the civic hacker in Tainan connected to the open street map and allowed people to report hotspots, that's civic hacking. So I showed his work to the premier, the head of the cabinet. And he, of course, supported it and said that – OK, so from now on, all the 6,000 or more of the pharmacists can share their real-time availability on the map.
Their measures encouraged active citizen participation, cooperation and contribution from the public. With mutual respect between the government and the contributors, the government would think twice before taking advantage of the big data on hand. With measures emerging from the grassroots and hence bear some public consensus, there is less chance of people flouting the rules. Just as the existence of mutual respect has to work both ways, the prerequisite for a one-way, top-down approach is a servile, blissfully spoon-fed populace that acquiesces to every twist and turn on a promise. We only have ourselves to blame.
Covid-19 is hard to beat and sacrifices are unavoidable. But fortunately for our smokers, there are some offences for which they may never be caught in spite of all the surveillance technology in the hands of the State.
© Chan Joon Yee
---
New Book!
Making Sense of the Three Kingdomns