Huaiwei's Celebrity Criminal – ans she's not even as pretty as Serina Wee
Meng, the daughter of Huawei's founder, was arrested in Canada in December 2018. The US had sought to extradite her on bank and wire fraud charges, claiming that she misled a financial institution to violate American sanctions on Iran. Following Meng's arrest, Chinese authorities detained Canadian businessman Michael Spavor and former diplomat Michael Kovrig on charges of espionage. Back in 2018, Beijing repeatedly denied that the cases are connected to Meng's, saying they were "entirely different in nature." Meanwhile, American siblings Cynthia and Victor Liu faced an exit ban at the same time that Meng was detained. Unsurprisingly, Beijing denied that it had anything to do with Huawei's princess too.
Fast forward 2021. Meng admitted to making "multiple material misrepresentations" to a financial institution while she was CFO of Huawei. HSBC has been implicated, but the bank denied that it is being investigated. Meng made a virtual appearance in a Brooklyn courtroom Friday afternoon to formalize the agreement, conceding to a statement of facts that laid out her involvement in misleading a financial institution regarding Huawei's relationship with Skycom, which functioned as an arm of Huawei in Iran. Initial investigations revealed that through Skycom, Huawei conducted transactions in US currency with HSBC in the amount of more than $100 million between 2010 and 2014, according to prosecutors. A portion of that amount, at least $7.5 million, supported Huawei's business dealings in Iran.
Meng Wanzhou was flown back to China at about the same time that the two detained Canadians and American siblings were released. Again, Beijing denied that the detention of the Canadians (and the exit ban on the two American siblings) had anything to do with Meng Wanzhou. Don't laugh yet. There's more.
Huawei princess Meng Wanzhou returned to Shenzhen, China to a rousing welcome. Even after admitting to wrongdoing in Canada, she was hailed as a national hero. How did that happen? Censorship, distortion of facts and nationalism. And here's a picture of Meng Wanzhou dressed in red, smiling and waving to the crowd upon landing in Shenzhen. It was a touching performance broadcast by all news channels in China. Even social media was completely inundated by news of the returning hero. The evil Americans were frightened and had to release their Huawei princess.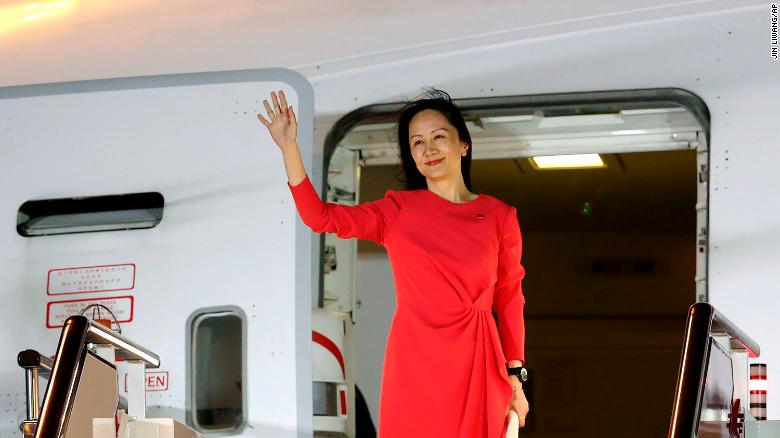 Her social media gave the following message: "I'm about to fall into the bosom of the great Motherland. The Motherland that I've been away from for three years is now within reach. As I approach home, tears well in my eyes and blur my vision. Under the leadership of the CCP, our country has marched towards prosperity. Without a powerful Motherland, I would never have my freedom today."
Freedom? China gave her freedom? Yao mo gao chor ah? Is she allowed to talk freely to the press in Shenzhen? Can she talk to foreign journalists? What was her "detention" in Canada like? With her ankle bracelet in place, she could walk out of her luxurious mansion in Vancouver and go shopping in her designer clothing. She had chefs preparing her meals, masseuses attending to her wellness needs and her family was not only allowed to see her, they could even stay with her. She had a legal team that would ensure that her rights were protected. She had bodyguards making sure that she was not harmed by her enemies. For Christmas, she even How's that for detention?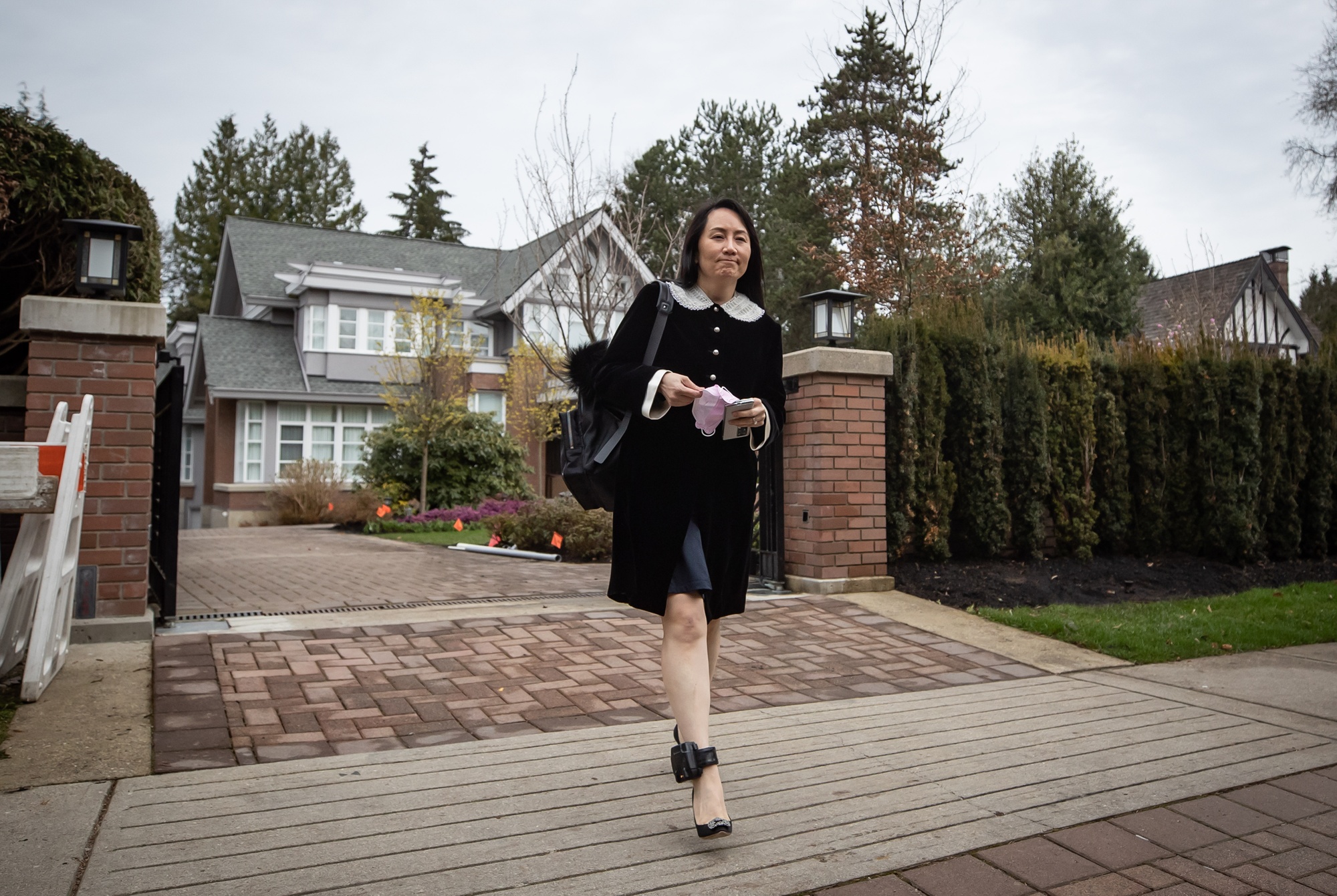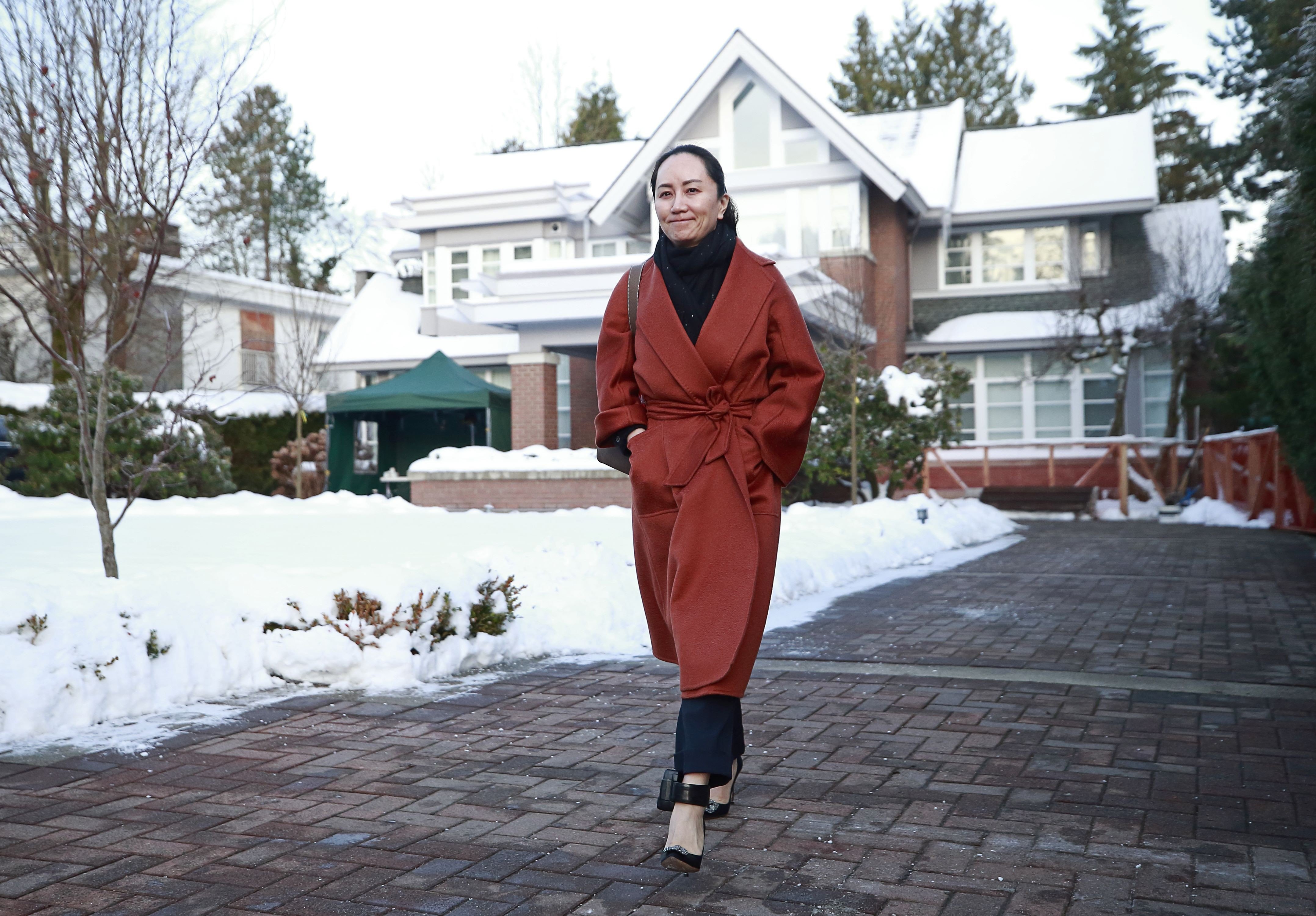 Apart from that post about "regaining freedom" in China, there's even a social media entry in which she waxed lyrical about tearing up, losing hope and sleep while under "detention". She wrote about finally seeing the light when so many Chinese nationals turned up to support her. The question on the cynics' minds is, would Huawei princess need to be quarantined for 14 days upon her arrival in China? If so, these 14 days would be far tougher for her than her time spent under "detention" in Canada.
Now how about our poor innocent Canadian hostages who had not even been charged for any crime? Do you think they could go shopping at Walmart with their ankle bracelets on? Were they ever allowed to have legal team to defend them? Would any lawyer in China dare to defend them? Upon her release, our Huawei princess thanked her Canadian team and the government, but she was only allowed to thank her Motherland and the CCP in news reports in China. Isn't all this talk about regaining freedom by returning to China such a slap on Canada's face? Celebrity criminals are not unique to China, but Meng is supported by the state. Without that, you might be tempted to think she needs to be prettier than Serina Wee.
It's not so scary if most in the welcoming party are paid supporters. It's also not frightening if Huawei princess' welcoming party were made up of ignorant folks who had been brainwashed or misled by censored news. These folks, who don't even get a Huawei phone for free, have been losing sleep over someone who wouldn't give two hoots about them struggling to pay the bills as she sips her champagne and samples her caviar. Huawei princess could probably eat up the annual income of a low wage worker in a single meal. Slavery has survived thousands of years of peasant revolt. It's none of our business if their people want it this way. It's not our country anyway. What's scary and could affect us, is when people think that it is perfectly OK to hold innocent foreigners hostage to save their "royalty".
Seriously, why would the country risk its international image by illegally detaining two Canadians and placing an exit ban on two Americans to gain some bargaining chips? Were they afraid that Huawei's princess might divulge some sensitive information under investigation and cross examination in the US? Does Huawei even look like an ordinary company that makes telecommunication devices and nothing else?
Why does this concern us? It's between China, Canada and the US, right? Well, by extension, it could apply to any country.
The Permanent Court of Arbitration (PCA) has already been established in Singapore in 2019. What if the court passes a judgement that is not in favour of someone "important" in China? Let's say another "prince" or "princess". Can the same thing that happened to the Canadian hostages happen to Singaporeans in China? The last time the PCA passed its judgement, ruling in favour of the Philippines, our Terrex got detained in Hongkong. What about the future? Will they grab two Singaporeans at random and use them as hostages? Well, I'm not sure and neither should those who disagree with me. I won't be travelling to China anytime soon.
© Chan Joon Yee
---
New Book!
Making Sense of the Three Kingdomns