Logical lapses and double standards are most readily found in certain quarters. Sometimes, they can be so glaring and blatant that it leaves you speechless. And yet 五毛 always have something lame to say. Last week, I shared a piece of news about China fiercely asserting its territorial claim. I pointed out that in 1999, China had willingly ceded land area equivalent to 110 Taiwans to Russia. A China-loving (Singaporean) professor said (in professor language):
Well, it's a bit tough, but I'm still able to make out what he was trying to say (I hope he doesn't talk that way to his students). In fact, he was simply reiterating my indication of double standards 双重标准欺善怕恶 in a rather convoluted way. Suffice to say that if I were minding 五毛 , I would make sure they actually say something useful before paying them.
China's "National Day" (actually Communist victory day) was celebrated this year with the screening of the movie 长津湖 which rewrites the history of the Korean War. With a star cast and directed by Chen Kaige, it's a patriotic movie that broke all box office records in China – helped by compulsory watching for civil servants. Believe it or not, it has come to our local theatres.
Interestingly, one of our opposition politicians took the trouble to watch it and brushed off the propaganda by saying that American films are pro-America too. Yao mo gao chor ah? For every American movie that sings praises for the American government, there are probably two others that criticise it. Rambo drags the public's conscience through the blood and filth of war to tell them how badly they've treated their veterans. 长津湖 glorifies the communist leadership and it took a dissident like Xu Xiaodong to suggest that the proceeds be donated to surviving veterans or their widows. So our politician ( unelected thank goodness) can't tell the difference? How is he going to debate in Parliament? You can find a no-bullshit review of the movie here.
Then, there's Peng Shuai, the former doubles world number one has not been seen or heard from publicly since she said on Chinese social media on 2 Nov 2021 that former vice-premier Zhang Gaoli coerced her into sex and they later had an on-off consensual relationship. The first 五毛 response was that it's not unusual for people to go into hiding after a scandal is exposed. Well, when somebody come forward and identifies herself as a victim in a scandal, it's always the accused that goes into hiding and not the victim who has already come forward. Just imagine this. You accuse a senior official of a heinous crime. What do you do next? Would you be prepared to give evidence or would you observe radio silence and go into hiding? Even a kid can figure that one out. Wumao do not lack intelligence. They just lack principles.
The Global Times, in a lame attempt to dispel the "rumours" that Peng Shuai had disappeared, published a screenshot of an English email from Peng Shuai to WTA chairman Steve Simon clarifying that she is not missing. Almost immediately, netizens noticed that a cursor was captured in the screenshot, meaning that the screenshot was made when the email was still in editing mode. Did Peng Shuai screenshot her own email while editing and sent it to CGTN before sending it out to Steve Simon? Go figure. I don't think that CGTN employee could have been so careless. It was probably deliberate and it must have gotten him/her fired.
Interestingly, CGTN did not see the loss of credibility as something to be ashamed about. A tweet from a man by the name of Shen Shiwei showed a set of recent photos of Peng Shuai. He claimed to be Peng Shuai's friend on WeChat and he was apparently sharing the photos on her behalf to dispel the rumours. There was a flood of intelligent replies from netizens which even our China-loving professors will not be able to handle. Netizens checked this guy out and guess what, he works for CGTN. It's not just about whether the photos were taken before or after her alleged disappearance. A long as 社杀 is concerned, Peng Shuai, a woman who has been active on social media, is officially 社 死. Her email could have been private (somehow CGTN got hold of it), but couldn't her social media accounts be reactivated and couldn't she have shared her own photos herself? I won't go into all the telltale signs and doubts cast by observant netizens here. You can go check it out on Twitter.
Unfazed by all the slaps on the face, CGTN chief Hu Xijin (the only media worker in the world given the authority to threaten foreign countries with war) goes further to share a video of Peng Shuai having dinner at a Beijing restaurant with her coach and friends. Steve Simon said that he is not convinced that Peng Shuai was under no coercion in the video. No matter what, things still don't add up.
Once again, our China-loving professor gave the empty assurance that Peng Shuai will be all right. Sure, no limbs missing, but that's not the point. Peng Shuai had just made a serious allegation. Why is there apparently no continuity? Imagine you accuse a senior official of rape. Then you become silent and uncontactable to all your friends and your social media accounts get deactivated. When you re-emerge, you seem jovial, ask for "privacy" and appear to have completely forgotten about the matter! That just doesn't cut any ice with any reasonable person. The only reassuring video would be one in which Peng Shuai stays her course and pursues justice. At best, Zhang Gaoli should face prosecution. Or at the very least, Peng Shuai should say that she's willing to compound the charges against Zhang Gaoli. Sadly, that is not likely to happen given that the entire state apparatus seems to have been involved in a monumental coverup. Perhaps the only way we can know the truth is to have her smuggled out of the country.
Now for some local news. Let's talk about Covid. Below is a graphic of the latest Covid numbers at this time of writing.
There is a glimmer at the end of the tunnel, but anything can happen. This week, we enter or rather re-enter the "transition phase". No "big bang" approach, says Finance Minister Lawrence Wong. We are focusing on just one key parameter – raising group sizes for social gatherings and dine-in – as it exits the Stabilisation Phase on 21 Nov 2021. Up to 5 fully vaccinated individuals can dine together at food and beverage outlets, regardless of whether they are from the same household, and have social gatherings. Present restrictions only allow up to 5 fully vaccinated people to dine out if they are of the same household.
Earlier on, our Finance Minister acknowledged "perceived flip flops". Mr Wong also pointed out that other countries which also have high vaccination rates, are experiencing the same problems that Singapore is now facing, including countries in Europe such as Denmark, Austria and the Netherlands, where an increase in infections have been observed after their economies were opened up. For Germany for instance, the infection rate has surged more than 60% and the Germans are even considering a lockdown – general lockdown affecting everyone and not just F&B.
Mr Wong further pointed out: "The point is, countries everywhere have to deal with these adjustments throughout the pandemic. And we have to keep on doing that until we reach a stabler equilibrium with the virus. This is the common challenge that countries everywhere are dealing with."
Well, it's a common challenge, but we obviously deal with it very differently. While our F&B establishments have to grapple with the 2-5-2-5-2-5, public transport is getting more crowded and we are even unilaterally welcoming vaccinated visitors from India, Indonesia, Qatar, UAE and Saudi Arabia quarantine-free.
Yao mo gao chor ah? The so-called VTL is one-sided? I thought I could go climbing in Indonesia already. But no, Indonesia is not keen on taking risks with arrivals from Singapore. Meanwhile, we have no qualms about letting them in, no matter how unattractive Singapore is as a holiday destination at the moment. Looking at the countries in the list (Brunei already included earlier), you can tell what kind of tourists they're hoping to catch. I'm not sure if you can call it an incremental approach, but we can certainly see who is first in line when it comes to increments and cuts.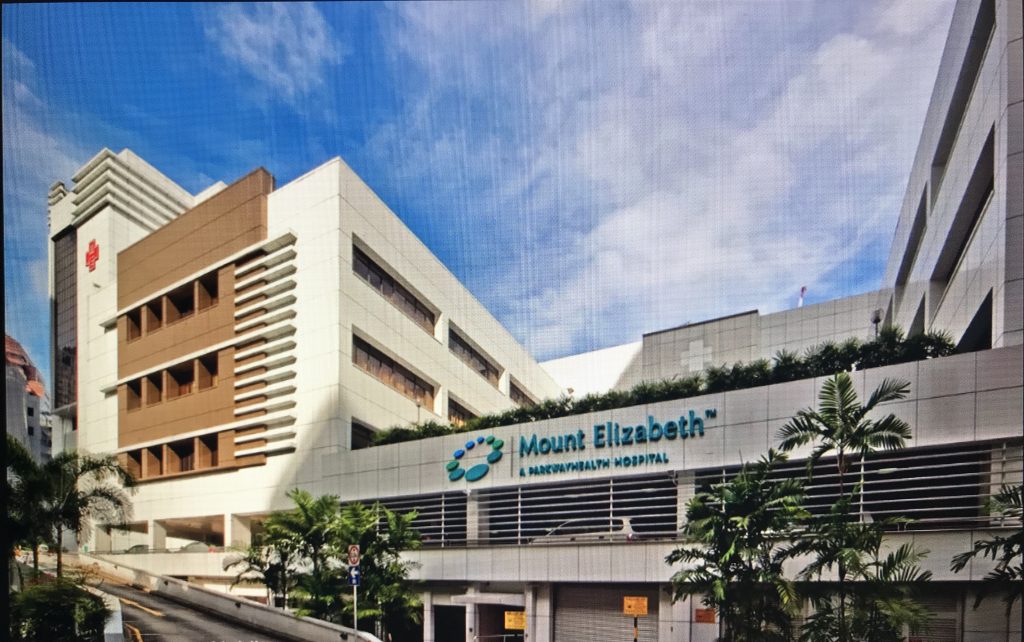 The risk of allowing so many foreigners in is all too obvious, probably even higher than the risk of a domestic "big bang". So what happens if we see a massive surge in the number of cases after 29 Nov? Are we going to blame/sacrifice our F&B outlets and limit the dine in numbers again? Maybe it's just another unavoidable start-stop similar to what other countries are doing to adjust their strategies at the expense of small local businesses. As if these countries' governments can afford to be as daring as ours.
Meanwhile, the Christmas decor are up, but already pretty unhappening before Covid, Orchard Road doesn't even see half the crowd at our neighbourhood malls. Is this why boosting the crowd level at Orchard Road is deemed less risky?
The other day, I was shopping for groceries at my neighbourhood minimart and I was amused to see that CNY (1 Feb 2022) goodies were already out for sale. Way too early? It's not even Christmas yet. But the urgency is understandable. When all the money has already been spent on Christmas, the budget for CNY would be less. Whenever we have an early CNY, sales were usually poorer.
Another reason for being so kiasu is that the boss anticipates a massive surge in the number of cases after VTL, necessitating another CB. The risk is there. Most of us don't benefit at all from VTL but we sure as hell have to live with the consequences.
At the ATM, I picked up yet another transaction slip like this one. You can't deny it. Times are bad for the small businesses and the man on the street. This person's account balance may end up being negative when fall below charges kick in and if he's unable to top up. Will we see reprieve in the new year? We can only hope and pray.
© Chan Joon Yee
---
New Book!
Making Sense of the Three Kingdomns