Nostalgia & Cultural Dead Ends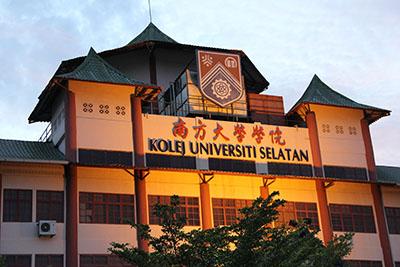 An avid reader and book lover, Singaporean F&B businessman Lim Kian Seng 林建成 has been frequenting Johor to donate his massive collection (over 10,000 titles) of Chinese books to Kolej Universiti Selaten 南方学院 (later renamed 南方大学学院). Mr Lim said: "This home may not be wealthy, but my only wish is that these books are cherished."
Mr Lim's actions stemmed from two important observations. First is Singapore's lapses in its bilingual policy. Despite renaming "Second Language" "Mother Tongue", the drop in standard of Chinese remained unchecked. Singaporeans' interest in Chinese books was abysmal. Secondly, he felt that 南方学院, established only in 15 April 2000, was better able to project the Nanyang University image than the Nanyang Technological University in Singapore. To him, 南方学院 was a much closer representation of his beloved Nantah.
Critics may see this as a pathetic attempt by the nostalgic Nantah alumni to revive their alma mater, but a positive aspect of such nostalgia is that Singaporeans do not just go to JB for cheap goods and services and attract JBians because of cheap labour. When 南方学院 hosted the cultural event 南方之路,it attracted only a limited number of attendees from Singapore. While cultural exchange did exist between the two cities, it's not always at such a sophisticated level.
At another level of "cultural exchange", Singapore always took the lead. One example mentioned in the book is the Hello Kitty craze. The trend of throwing away food and keeping the free gift spread from Singapore to Johor. Many observers were stunned by their normally level-headed and worldly youngsters, engaging in the wasteful practices of wealthy Singaporeans, flocking to fast food outlets just to collect a doll.
On a more positive note, the authors pointed out that Singapore's xinyao also created a sensation in JB. Many Malaysian youngsters became fans of the Singaporean singers. Sadly, xinyao had died in its cradle; the massive influx of ethnic Chinese immigrants notwithstanding. JB's promotion of Chinese culture, like its economy, also depended on Singaporean fans. As Singaporeans gradually lost their interest in Chinese culture, the efforts of JB's cultural workers may prove to be in vain.